CIA trying to hire more diverse group of agents
By Pam Benson, CNN National Security Producer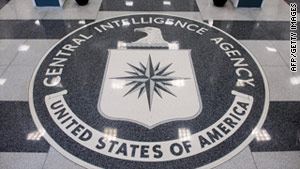 Washington (CNN) -- The CIA's job market for secret operatives has never been more open. If you speak a language or two, are culturally aware and, even better, if you are a first- or second-generation American, you've greatly enhanced your chances of landing a job at the nation's spy agency.
Diversity is the name of the game at the agency. As CIA Director Leon Panetta recently put it, "We have to be an intelligence agency that looks like the world we have to engage in."
The agency is seeking Americans from a variety of ethnic backgrounds.
The diverse workforce goes beyond race, ethnicity and heritage. The CIA chief recruiter, Patty Brandmaier, said, "It's also background. It's also education. It's also life experiences or different professional experiences, different ways of thinking to bring to bear on our mission."
Language skills are at the forefront. Panetta said it bluntly: "I don't think you can be a good intelligence officer unless you have a language capability."
New recruiting ads are part of an enhanced effort to depict the CIA as a diverse workforce, with officers ready to drop what they're doing to meet the challenge, whether in Washington, D.C., or some distant land.
One of the TV commercials portrays an officer taking a call at home, summoning him to work to confront a crisis. At the office, he is surrounded by co-workers of different ethnicities, all actively engaged in the effort. The audio says, in part, "My working hours can change, instantly. The mission is constant, but every day is different. ... Don't just watch the news, live it, 24/7."
Another ad shows an officer who appears to be meeting with sources overseas. The last words on the audio: "One operation, one meeting could make a difference."
In its effort to recruit culturally and ethnically diverse candidates, the CIA has placed help wanted ads in Arabic and Farsi in American Middle Eastern communities from Dearborn, Michigan, to Los Angeles.
A big challenge has been convincing a skeptical Arab and Iranian-American community the CIA is a good place to work.
Brandmaier said it's been tough. She believes there is distrust because of the role the CIA plays in the Middle East.
"There are times where members of the community we are working with felt like they were going out on a limb to accept our advertising or to have a sponsor at one of their events," she said.
With threats potentially coming from around the globe, the CIA is also looking for Americans who speak Chinese, Korean and Pashto and Dari, both spoken in Afghanistan.
For complete article, click here